Eva's Year in Books 2019: Installment Three
09/01/2020
Today's post will focus on fiction favourites I read in 2019, from middle grade to adult.
Middle Grade Fiction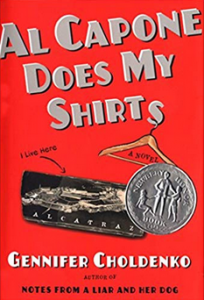 Al Capone Does My Shirts / Al Capone Shines My Shoes / Al Capone Does My Homework / Al Capone Throws Me a Curve by Gennifer Choldenko
Several things grabbed me when I saw these books on Overdrive: first, Alcatraz has fascinated me forever; second, there aren't many books set in the 1930s, which is a GREAT era to set books in; third, the description promised an autistic character. From the minute I started listening, I was hooked.
Today I moved to Alcatraz, a twelve-acre rock covered with cement, topped with bird turd and surrounded by water. I'm not the only kid who lives here. There are twenty-three other kids who live on the island because their dads work as guards or cooks or doctors or electricians for the prison, like my dad does. And then there are a ton of murderers, rapists, hit men, con men, stickup men, embezzlers, connivers, burglars, kidnappers and maybe even an innocent man or two, though I doubt it. The convicts we have are the kind other prisons don't want. I never knew prisons could be picky, but I guess they can. You get to Alcatraz by being the worst of the worst. Unless you're me. I came here because my mother said I had to.
I loved the main character's voice and the sense of humour and the writing just sparkles.
As for the autistic character, Natalie, I ended up having Many Thoughts. After the second book, I stopped listening to the author's notes at the end, because it's clear to me that the author looks on autism as a "thing you have" versus "the way you are". It rubs my fur the wrong way to hear "person with autism" instead of "autistic person", and I say this as a self-diagnosed autistic person myself. It's not a disease. It's who we are.
That little rant aside, I didn't so much have a problem with the way the autistic character was handled in the book itself. It's a historical setting, and back then nobody understood autism. The family (Mom, particularly) tries "fixing" Natalie by any means available. One character thinks Natalie should be institutionalised. I think that in the 1930s both those things are accurate, for how autistic people would have been viewed. I just felt the author should have taken the opportunity in the author's note to say "we know better now" rather than furthering the notion that autism is something that can/should be "fixed".
Also, I felt that Jimmy Mattaman also could totally qualify as autistic. Far more so than Natalie, who is more a savant stereotype rather than an average autistic person.
***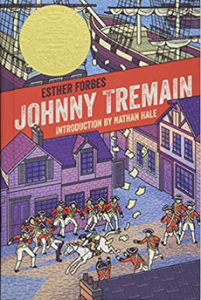 Johnny Tremain by Esther Forbes
I've meant to read this for years, being a classic and all, and I'm glad I finally got around to it. It's a bit slow, taking its time to get where it's going, but I thoroughly enjoyed it.
***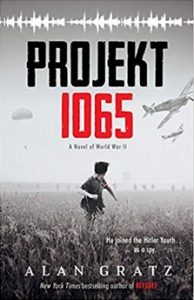 Projekt 1065 by Alan Gratz
I also have many, many thoughts about this book. The premise is that Dad and Mom are spies; Dad is the Irish ambassador, which is their cover, and Mom is the one who Mostly Does the Things. Michael joins the Hitler youth to get information, but trying to not blow his cover is difficult, and also indoctrination is real and hard to resist. The book was well-written, with themes very skillfully woven throughout. It wasn't without flaws, though. One reviewer on Goodreads likened it to a James Bond adventure, but for kids, and that made me snort-laugh because it's really true. It's very over-the-top in some respects, with high stakes and lots of drama and second-guessing who can be trusted. But I still enjoyed it a lot, even if it does stretch the limits of plausibility almost too far.
***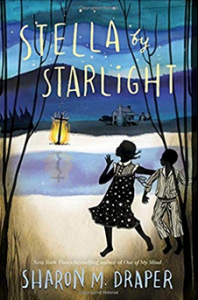 Stella by Starlight / Blended by Sharon M Draper
I was drawn to Stella by Starlight by its beautiful cover first, and then I loved it for what it was. This is another 1930s book, but instead of Alcatraz, we're in the South, where the KKK is wreaking havoc and striking terror into the hearts of the local Black population. It pulls no punches; it's not graphic or gruesome, but it also doesn't sugarcoat what life was like then for ordinary Black folk. I'd like to listen to it again sometime.
Blended is a contemporary story, about a white mother and a black father who can't get along, so they divorce. Their daughter then has to navigate her new family dynamics as her parents find new partners. This book deals with racism, threats, shootings – all these horrific things that are too common for today's kids – as well as personal identity. I'm looking forward to reading more of Draper's books.
***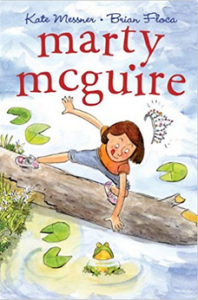 Marty McGuire / Marty McGuire Digs Worms by Kate Messner
OlderGirl brought home the first book of this series from the library, and we read it and LOVED it, so I got the audio of the second book and we all listened to that too. Digs Worms is even better than the first book, and for Christmas we got book 3, which we haven't read yet, but I'm greatly looking forward to it (and hope there will be a fourth!) Marty is a fun character, and I really enjoy the entire cast of kids.
Young Adult Fiction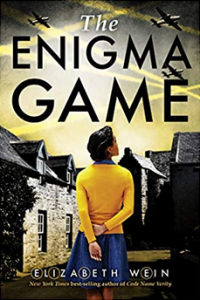 Code Name Verity / The Enigma Game by Elizabeth Wein
Code Name Verity is just a flat-out comfort listen. I know that sounds strange, but it is true. I feel like it's almost cheating to count The Enigma Game, which doesn't release until May 2020, but I have read it. I feel incredibly lucky! And it is wonderful, and I highly recommend pre-ordering it immediately.
***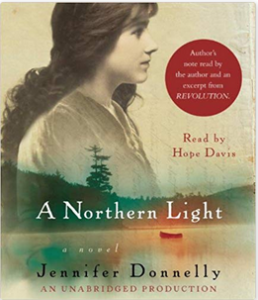 A Northern Light by Jennifer Donnelly
I was attracted to this one at the library by its beautiful cover, and checked it out, but as per usual reading paper books rarely happens for me, so I got the audio from Overdrive instead. I really enjoyed the character arc in this one, and the fact that it drew from the true historic crime that inspired An American Tragedy also appealed to me.
***
Adult Fiction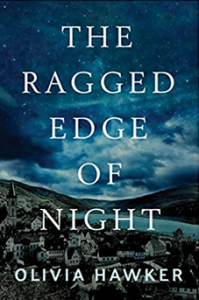 The Ragged Edge of Night by Olivia Hawker
I was super impressed by this story on so many levels. I initially read it purely because of a review in which the reviewer griped about the author's "political agenda", because HA. But I ended up loving it for its own sake!
There is no freaking "political agenda". The author merely makes a point in her author's note that we learn from the past, and her motivation for writing this book was because of what she saw happening around her in today's America. The story is created out of real events from Hawker's husband's family history, and there are many legitimate parallels. I also really admired how Hawker, who admits to being non-religious herself, portrayed a deeply religious main character with so much dignity and respect. High five.
And, of course, I loved the "found family" aspect of the story, too. A marriage of convenience that gets three fatherless children a loving new dad? I AM ALL OVER THIS.
I'm also all over legion small acts of defiance against Nazis.
So yes. Read this book.
Eva was born in Jacksonville, Florida. She left that humidity pit at the age of three and spent the next twenty-one years in California, Idaho, Kentucky, and Washington before ending up in Oregon, where she now lives on a homestead in the western foothills with her husband and five children, two of whom are human.