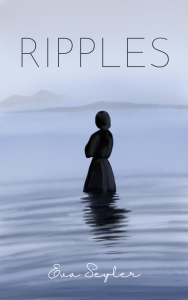 Alice Rothmann has been content with her quiet, ordinary life in Oxford with her quiet, ordinary husband. But when he dies suddenly, she finds herself adrift and lonely, and before she knows it she's deeply attracted to her neighbour, George Graham.
There's only one hitch: George is married to Alice's best friend.
Where to Order the E-Book: Follow This Universal Book Link (UBL) to see all available vendors!
For content warnings, click here.
This novella is my response to the several people who read the first edition of The War in Our Hearts and said "WE WANT MORE GEORGE."
It takes place during and after the timeline of TWIOH, and does contain some spoilers for TWIOH, but neither story depends on having read the other.