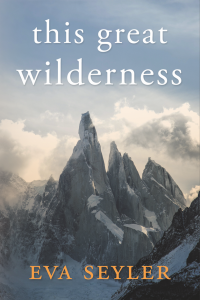 Argentina, 1951. For most people, World War Two has been over for six years, but it's still a brutal reality for Leni Mayer, brought to Buenos Aires by a Nazi who took her captive in 1940 and never let her go. Lonely and despairing, she longs for a chance to return to England and be herself again.
Butterfly enthusiast Raymond Varela and his eight-year-old son Anton have come to Patagonia in an effort to start life afresh after the losses of the war years. Haunted by the death of his wife in a bombing raid in 1943, Raymond longs to let the peaceful wilderness heal him, but instead he faces chaos when a runaway Leni intrudes into their expedition.
As the months pass, Raymond and Leni's perceptions of one another begin to shift, but the strength of their feelings will be tested when they return to Buenos Aires, where danger lurks around every corner, and sunshiny Anton, who brought them together, may be the very thing that drives them apart.
Order the book (ebook, audio narrated by Jayne Entwistle, or paperback) from your distributor of choice at this universal link.
For content warnings, click here.

Praise for This Great Wilderness:
Allison Epstein, author of A Tip for the Hangman:
Seyler's latest novel is a haunting exploration of the long tail of war, depicting griefs that seem to stretch as endlessly as the plains of Patagonia that Raymond, Leni, and Anton traverse. At times brutal, yet always suffused with hope, THIS GREAT WILDERNESS is a study of healing and second chances—and a celebration of love that is both patient and kind. A winner for historical fiction readers, hopeless romantics, and those who know both the cost and the triumph of survival.
Karen Heenan, author of A Wider World:
Not just another WWII-and-its-aftermath book, This Great Wilderness is an exploration of love, grief, and especially resilience, in addition to portraying autistic characters with a sensitivity and depth not often found in fiction. Highly recommended.
As usual, there are DOODLES, because I can't help myself. Here are some of my favourites.