Eva's Year in Books 2019: Installment Two
08/01/2020
This second installment of my 2019 reading will cover what my over-the-phone reading buddy and I got through together as well as some graphic novel highlights.
Books Jen and I Read
My friend Jen and I read to each other over the phone regularly. This year, we read 14 books together.
What Jen Read to Me: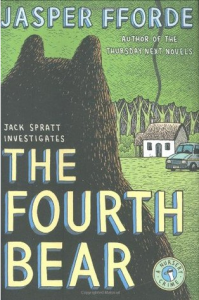 The Fourth Bear / First Among Sequels / The Woman Who Died a Lot by Jasper Fforde
I already talked about The Fourth Bear in the last post; FAS and TWWDAL are the latest two Thursday Next novels. Fforde is utterly ridiculous, which is why I love him, although admittedly he really needs to wind up Thursday's series with the next Next book. At least, that is my opinion. (Okay, so I really REALLY want more Nursery Crimes. But I do think it's time to wrap Thursday up before she becomes too random.)
***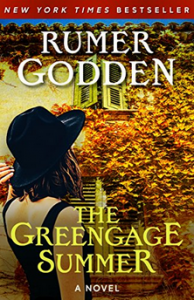 The Greengage Summer by Rumer Godden
We read this on recommendation from my lagermutter and enjoyed it very much, although Jen was yelling because there's so much French and she Doesn't Do French. Elliot particularly is a character you hate to love. It was a fun, bizarre story (really, that could sum up every Rumer Godden book I've ever read). It also strongly reminded me of Hilary McKay's The Exiles in Love.
***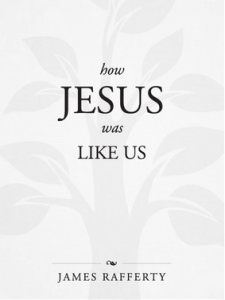 How Jesus Was Like Us by James Rafferty
This wee book doesn't take long to read, and Jen was a little confused by why it even needed to be written ("do you know people who argue about the nature of Christ? I mean really?" she says, to which I snort laugh and go, "ARE YOU KIDDING ME YOU REALLY DON'T???")
Okay, maybe these arguments are petty infighting peculiar to my church, but regardless, this is a good book that lays out Christ's divinity and humanity in a very clear and accessible way.
***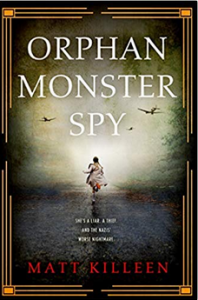 Orphan Monster Spy by Matt Killeen
This was very, very engaging and hard to put down at first, and we plowed through a huge chunk of it in one sitting, but then we came back to finish it and it all unravelled into a very bloody, unhinged mess, leaving us both a little shell shocked. What even happened? That being said, I'll probably read the next one, because I'm morbidly curious, and honestly I might re-read this one at some point because I'm wondering if maybe I just missed some crucial piece of information that would have made the ending less off the wall.
***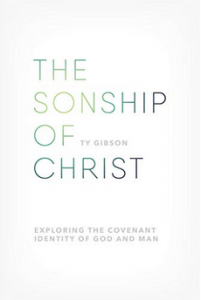 The Sonship of Christ by Ty Gibson
Beautiful book which establishes that Jesus is, always has been, and always will be Eternal God, while also shedding light on the sometimes confusing terminology of "begotten son". We both wondered what interesting conversations with anti-Trinitarians surely sparked the writing of this book. Highly recommend.
***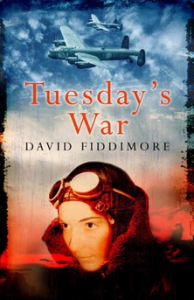 Tuesday's War by David Fiddimore
Very, very much authored by a man, this book is equal parts amazingly written bombing runs, and less amazing sexual romps of all but one of the bomber crew with a lady pilot who will literally sleep with anyone at the drop of a hat. I really enjoyed it though. It felt so real, and the dudely camaraderie was awesome.
What I Read to Jen: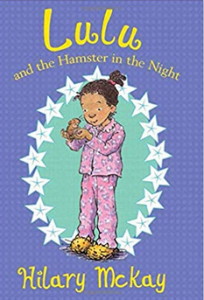 Lulu and the Hamster in the Night by Hilary McKay
Jen listened in as I read this to my girls. I love the entire Lulu series (this is the sixth and final book) and we've read it many times. What do you do with a hamster who's finally learning to trust you when you're invited for a weekend at your hamsterphobic grandmother's house? Read this book to find out.
***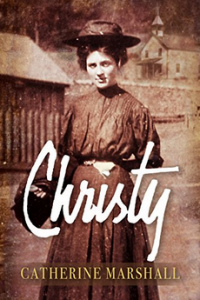 Christy by Catherine Marshall
This is always a comfort read for me. Usually I devour it in a day, but reading it aloud forced me to slow down and savour it more. It was new to Jen, so I loved being able to share it with her.
***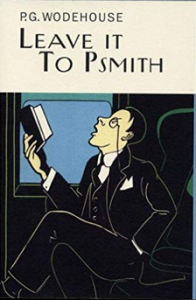 Leave it to Psmith by P G Wodehouse
Another one I'd read previously that I felt needed to be shared with Jen. So ridiculous, but entertaining.
***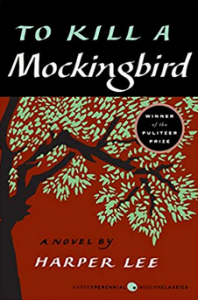 To Kill a Mockingbird by Harper Lee
It's been a few years since I read this one, and we got to see the movie on (two different) big screens early in 2019 (March, I think?) so we wanted to read it again. I will never not be punched in the gut by the last line. The whole book is marvellous, but I was SOBBING by the time I was reading the last page, so I threw the book across the room.
***
A Childhood in Scotland by Christian Miller
We have a tradition of reading this one every March, and it was my turn to read it in 2019. It's one of the first ways we really interacted outside of Facebook, was her reading this to me over the phone, so it is FULL of happy memories and so many inside jokes that are completely not funny to anyone else.
TOP HATS TOP HATS TOP HATS
***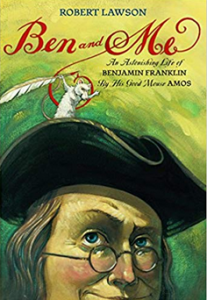 Ben and Me by Robert Lawson
I read this to Jen at her house to kill time whilst we waited around until it was time to pick up people from an airport. She'd never read it, and now she has. I love Lawson's art so much. The story is silly, but a lot of fun.
***
Graphic Novels
Graphic novels are a relatively new discovery to me, but I've been enjoying them as much as my kids do! Here are some highlights.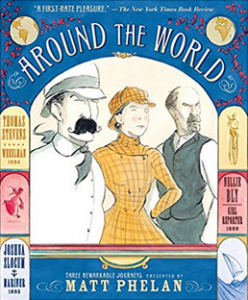 Around the World by Matt Phelan
My girls were only interested in the middle section of this book, about Nellie Bly, but I read the whole thing. I was familiar with Thomas Stevens and Nellie Bly already, having listened to their books from LibriVox, but Joshua Slocum was new to me, and I'd like to read more about him. The art is beautiful and a lot of the storytelling, especially in Slocum's section, is visual without many words.
***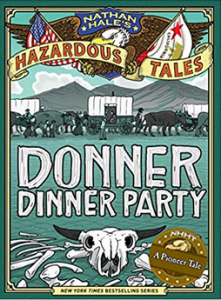 Donner Dinner Party / Big Bad Ironclad / Treaties, Trenches, Mud, and Blood / The Underground Abductor
I discovered these last year, but this year I've been reading them with my kids because my library has most of them now. My favourite is TTM&B (because WWI), and my girls love that one too, but they also super loved TUA, which is about Harriet Tubman. And of course they are my children, so the Donner Party one was a big hit.
Big Bad Ironclad surprised me. I was all "eh this'll be boring and they probably won't like it", but I was pleasantly surprised. They and I loved it, and we read it twice! This entire series is great – I think there are only 3 left that we haven't read yet.
***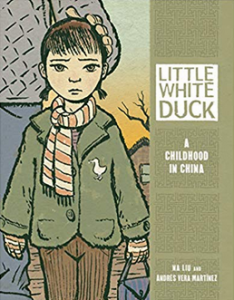 Little White Duck by Na Liu
I'm always interested in books about China, and my girls adored this one. We've checked it out several times. The art is beautiful.
***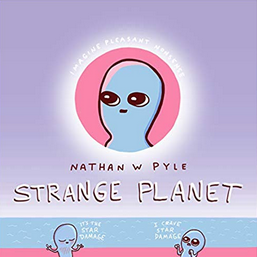 Strange Planet by Nathan W Pyle
I'm not sure if this technically counts as a graphic novel, but I'm counting it as a graphic novel. Nathan W Pyle is like… I dunno, man… were we twins separated at birth??? I've never met a sense of humour so perfectly tailored to my weird brain. I've been excited about this book for months and it did not disappoint. I hope there will be more books soon. I will buy them all.
***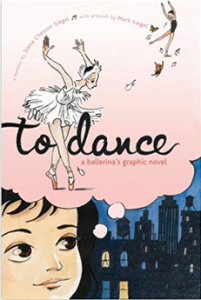 To Dance: A Ballerina's Graphic Novel by Siena Cherson Siegel
Another one that was a big hit with my kids. I liked it too but I doubt I'd have picked it up otherwise.
Eva was born in Jacksonville, Florida. She left that humidity pit at the age of three and spent the next twenty-one years in California, Idaho, Kentucky, and Washington before ending up in Oregon, where she now lives on a homestead in the western foothills with her husband and five children, two of whom are human.