Eva's Year in Books 2019: Installment One
07/01/2020
Probably it is pretty safe to say I went Absolutely Bonkers on my reading this year. My Goodreads challenge was 200 books, and I breezed past that quite calmly several months back, finishing with 310 books read.
There are two reasons I was so prolific this year. The primary reason: audiobooks. Audiobooks have changed and enriched my life SO MUCH for several years now, but this past year especially. I clocked in 760 hours of audiobook listening in 2019, which basically means that just over one solid month was audiobooky goodness.
The second reason is that 170 of the 310 (well over half) of the titles were picture books. They may only be 32 or 40 pages each, but when you read enough of them, they really add up. (My total physical book page count, because I know you're dying to know, was 24,416.) (This is a COMPLETELY SEPARATE FIGURE FROM THE AUDIO TOTALS.)
I have too much to say to put it all in one post, so I'm going to divide up my 2019 analysis and this post will deal with audio-related factoids about my year's reading.
Five Longest Audiobooks Listened To: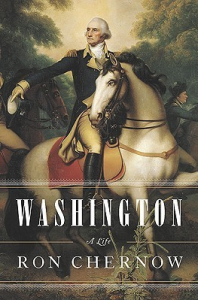 Washington: A Life by Ron Chernow (42 hours)
See Eva Reads About George Washington.
***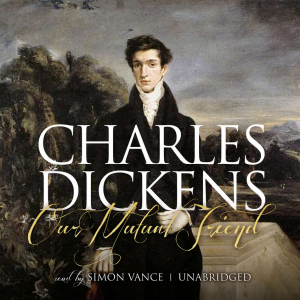 Our Mutual Friend by Charles Dickens (31.25 hours)
I first encountered Our Mutual Friend in the very early 2000s in its miniseries incarnation. For a lot of reasons, in those days movies often were very confusing to me, and when a movie is roughly six hours long, any hope of my comprehension was a lost cause. Fast forward 18 or 19 years, and I decided to give the audiobook a try, since Simon Vance reads it, and 31+ hours of ear candy was a very appealing thought.
I enjoyed it quite a bit. It has its flaws, and it's really ridiculously long, but the characters were well-developed and I got a huge kick out of Bradley Headstone proposing to Lizzie whilst leaning on…
A HEADSTONE.
***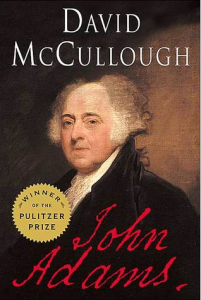 John Adams by David McCullough (30 hours)
See Eva Reads About John Adams.
***
Catastrophe 1914: Europe Goes to War by Max Hastings (25.5 hours)
I really enjoyed this book. Although it focuses only on the events of 1914, it touches on some aspects of the early war that I'd never heard of. We tend to get caught up in what was happening on the western front, and Hastings talks more about the eastern front than do other authors addressing the same time period, which I found great.
***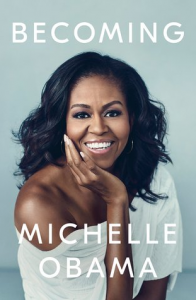 Becoming by Michelle Obama (19 hours)
I was on a wait list for this one for a Very Very Very Long Time from my library, but it was absolutely worth the wait. I found it refreshing, inspiring, and soothing to listen to – Michelle has a LOVELY voice.
***
Most listened-to narrator: Simon Vance (16 books)
Here's a funny thing about my favourite narrator in the world. I adore his voice, and so I try books I might otherwise never have heard of or bothered with simply because he reads them. Sometimes I love these new finds. Sometimes they're just middling. Sometimes not even Simon Vance's voice is enough to get me through one chapter (for instance, The Piano Tuner, which was so dull I just couldn't even), let alone the whole book. I won't elaborate on all sixteen of the books he read to me, but here were my favourites.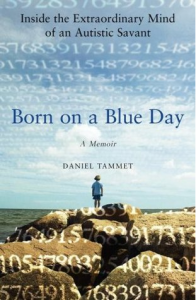 Born on a Blue Day: Inside the Extraordinary Mind of an Autistic Savant by Daniel Tammet
This one captured me immediately. I've been reading as many books as I can find that deal with autism, both as fiction and memoir, and I loved this so much. It was so beautifully written.
***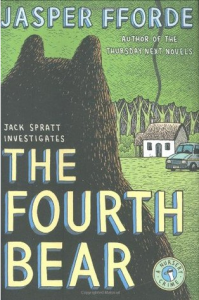 The Fourth Bear by Jasper Fforde
My over-the-phone reading buddy read this to me earlier in the year, and it's easily my ffavourite Fforde so ffar. When I found out Simon Vance read the audio version, I used one of my precious credits for it and she and I listened again together, several hours of it as we circumnavigated Clear Lake on foot. It's such a great story, and I can't wait for the next installment of Nursery Crime. I hope Mr Vance will read it, too.
***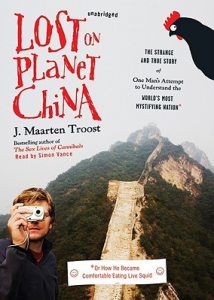 Lost on Planet China / Getting Stoned With Savages / The Sex Lives of Cannibals by J Maarten Troost
I love when I find a new author who appeals to me AND happens to have all his books read by Simon Vance. Troost reminds me a lot of Bill Bryson – his humour is abrasive at times – but also JUST SO FUNNY. I enjoyed all three of these, but I think Planet China was my favourite.
***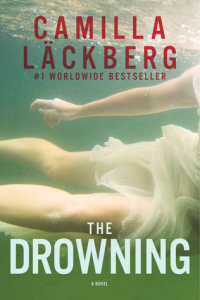 The Stranger / The Hidden Child / The Drowning by Camilla Läckberg
File this under "books I'd never have discovered, let alone read, had I not been browsing Books My Library Has That Are Read By Simon Vance". These are books 4, 5, and 6 of a series (the first 3 are read by someone else, and I'm working up the courage to face the aural shock of voice-switching). I actually started with book 5. You don't have to read them in order, although they do build somewhat on each other. Book 6 impressed me the most and I WANT TO TALK ABOUT THESE BOOKS WITH SOMEONE BUT NOBODY ELSE SEEMS TO HAVE READ THEM.
They're not the best books I've ever read, but there's still something about them that amazes me. I think it's the way Läckberg weaves her stories together and then lets them unravel in JUST the right way so that you're never quite sure what's true until SHE decides it's time for you to know.
***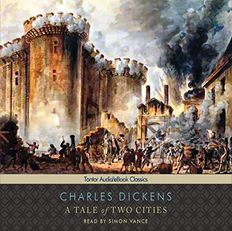 A Tale of Two Cities by Charles Dickens
I've been familiar with the Ronald Colman film adaptation of this story for many, many years, but as I was writing my middle grade novel earlier this year, my ten-year-old character picks this book for his dad to buy him, and I decided it was time to actually read it. I loved it so much I listened twice, back to back – first to the free LibriVox version and then I bought this one. It's a lot shorter than many of Dickens' novels, which is part of its appeal to me: it's tighter overall and just so perfect.
Eva was born in Jacksonville, Florida. She left that humidity pit at the age of three and spent the next twenty-one years in California, Idaho, Kentucky, and Washington before ending up in Oregon, where she now lives on a homestead in the western foothills with her husband and five children, two of whom are human.