Historical Fiction Debuts in 2019
01/02/2019
I am very excited to have my first novel be published this year, but I'm also super lucky to be able to share about other debut authors in my genre whose books are coming out in 2019. Without further ado, here's a list! And if you know of any other debut authors releasing historical fiction in 2019, comment and let us know!
*To order/preorder, click on the title.
*For more information about the authors, click on their names to go to their websites.
Note: At the time of posting this, we don't have all the covers available, but I'll be updating it as soon as I have them!
***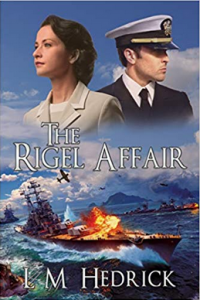 The Rigel Affair
by L M Hedrick
327 pages / released 18 December 2018
Whenever Charlie caught a moment, he snuck aside his clothes, and dropped them behind the bushes down by the railings of the old bridge below the farmhouse in Falkner, Mississippi.
Abandoned by his part-Cherokee Ma, Charlie Kincaid escapes servitude with his uncle. He jumps a boxcar, accompanied by his schoolmate Roxy, who is escaping troubles of her own. Charlie becomes a US Navy Diver.
Mattie Blanc is from a genteel New Zealand family. But when her brother's friend persuades her to take a ride, it all goes horribly wrong. Desperate, she flees her family's stifling expectations for a new life in Auckland.
After the 1941 Pearl Harbor attack, Charlie sets sail for Auckland aboard the USS Rigel. And there she is, the girl of his dreams. Mattie is everything that Roxy isn't— sophisticated, tender, and patient. But the war intervenes… Rigel embarks for the Pacific war zones.
Charlie's letters are sporadic. Mattie is tormented by doubts; did he truly love her, or was it only a dream?
The Rigel Affair produces a rip-roaring wartime romance and chilling danger unknown to most.
***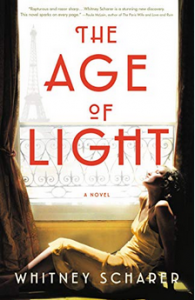 The Age of Light
by Whitney Scharer
384 pages / released 5 February 2019
Hot July. The downs have greened up from the past week's rain and rise into the sky like mossy breasts.
She went to Paris to start over, to make art instead of being made into it.
A captivating debut novel by Whitney Scharer, 
The Age of Light
tells the story of
Vogue
model turned renowned photographer Lee Miller, and her search to forge a new identity as an artist after a life spent as a muse. "I'd rather take a photograph than be one," she declares after she arrives in Paris in 1929, where she soon catches the eye of the famous Surrealist Man Ray. Though he wants to use her only as a model, Lee convinces him to take her on as his assistant and teach her everything he knows. But Man Ray turns out to be an egotistical, charismatic force, and as they work together in the darkroom, their personal and professional lives become intimately entwined, changing the course of Lee's life forever.
Lee's journey takes us from the cabarets of bohemian Paris to the battlefields of war-torn Europe during WWII, from discovering radical new photography techniques to documenting the liberation of the concentration camps as one of the first female war correspondents. Through it all, Lee must grapple with the question of whether it's possible to reconcile romantic desire with artistic ambition-and what she will have to sacrifice to do so.
Told in interweaving timelines, this sensuous, richly detailed novel brings Lee Miller-a brilliant and pioneering artist-out of the shadows of a man's legacy and into the light.
***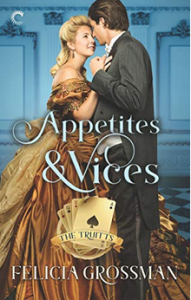 Released 18 February 2019
Throw one chair when you're eleven and you're a pariah for life.
He's her ticket into high society…
Banking heiress Ursula Nunes has lived her life on the fringes of Philadelphia's upper class. Her Jewish heritage means she's never quite been welcomed by society's elite…and her quick temper has never helped, either.
A faux engagement to the scion of the mid-Atlantic's most storied family might work to repair her rumpled reputation and gain her entrée to the life she thinks she wants…if she can ignore the way her "betrothed" makes her feel warm all over and stay focused on her goal.
She's his ticket out…
Former libertine John Thaddeus "Jay" Truitt is hardly the man to teach innocent women about propriety. Luckily, high society has little to do with being proper and everything to do with identifying your foe's temptation—an art form Jay mastered long ago. A broken engagement will give him the perfect excuse to run off to Europe and a life of indulgence.
But when the game turns too personal, all bets are off…
***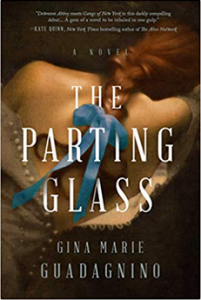 The Parting Glass
by Gina Marie Guadagnino
320 pages / released 5 March 2019
It was Thursday again, and once more I was courting misery with both arms open wide.
Devoted maid Mary Ballard's world is built on secrets, and it's about to be ripped apart at the seams, in this lush and evocative debut set in 19th century New York, perfect for fans of Sarah Waters's Fingersmith and Emma Donoghue's Slammerkin.
By day, Mary Ballard is lady's maid to Charlotte Walden, wealthy and accomplished belle of New York City high society. Mary loves Charlotte with an obsessive passion that goes beyond a servant's devotion, but Charlotte would never trust Mary again if she knew the truth about her devoted servant's past. Because Mary's fate is linked to that of her mistress, one of the most sought-after debutantes in New York, Mary's future seems secure—if she can keep her own secrets…
But on her nights off, Mary sheds her persona as prim and proper lady's maid to reveal her true self—Irish exile Maire O'Farren—and finds release from her frustration in New York's gritty underworld—in the arms of a prostitute and as drinking companion to a decidedly motley crew consisting of a barkeeper and members of a dangerous secret society.
Meanwhile, Charlotte has a secret of her own—she's having an affair with a stable groom, unaware that her lover is actually Mary's own brother. When the truth of both women's double lives begins to unravel, Mary is left to face the consequences. Forced to choose between loyalty to her brother and loyalty to Charlotte, between society's respect and true freedom, Mary finally learns that her fate lies in her hands alone.
A captivating historical fiction of 19th century upstairs/downstairs New York City, The Parting Glass examines sexuality, race, and social class in ways that feel startlingly familiar and timely. A perfectly paced, romantically charged story of overlapping love triangles that builds to a white-knuckle climax, this is an irresistible debut that's impossible to put down.
***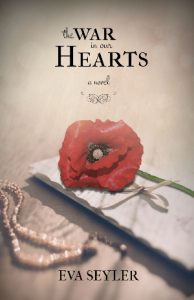 The War in Our Hearts
by Eva Seyler
324 pages / Releases 24 March 2019
Estelle Graham hesitated on the dock at Calais, scanning the sea of faces as humanity flowed around her on either side of the gangway. She was not very tall, and even standing on her toes did not afford her the height required to find her husband's face in this crush of people.
France, 1916: Estelle Graham faces a nightmare. Expecting to meet her beloved husband and bring their newly adopted daughter home to Scotland, she instead finds him gravely injured and unconscious in a casualty station. As she fights for his care, she takes solace in his journals and letters.
In a farmhouse in Somme, Captain Jamie Graham is forever changed when he meets young Aveline Perrault. Both of them broken and walled off from the cruel and cold world around them—made even crueler and colder by the Great War—the pair form an unlikely bond. She finds in him the father she never had, and with her love, he faces the pain from his own childhood.
Discover the depth of love and faith in the face of brutality and neglect as they learn to live while surviving World War I.
***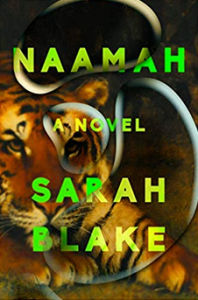 Naamah
by Sarah Blake
304 pages / Releases 9 April 2019
Naamah is watching the horizon, hoping something will interrupt it and distract her, pull her eye to it, a moment of focus. She is humbled by the flood, but how long can someone reasonably be asked to experience humility?
A wildly imaginative novel of the reluctant heroine who rescued life on earth.
With the coming of the Great Flood–the mother of all disasters–only one family was spared, drifting on an endless sea, waiting for the waters to subside. We know the story of Noah, moved by divine vision to launch their escape. Now, in a work of astounding invention, acclaimed writer Sarah Blake reclaims the story of his wife, Naamah, the matriarch who kept them alive. Here is the woman torn between faith and fury, lending her strength to her sons and their wives, caring for an unruly menagerie of restless creatures, silently mourning the lover she left behind. Here is the woman escaping into the unreceded waters, where a seductive angel tempts her to join a strange and haunted world. Here is the woman tormented by dreams and questions of her own–questions of service and self-determination, of history and memory, of the kindness or cruelty of fate.
In fresh and modern language, Blake revisits the story of the Ark that rescued life on earth, and rediscovers the agonizing burdens endured by the woman at the heart of the story. Naamah is a parable for our time: a provocative fable of body, spirit, and resilience.
***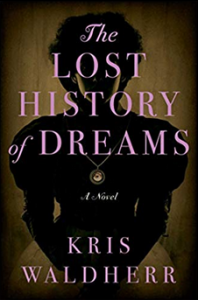 The Lost History of Dreams
by Kris Waldherr
320 pages / Releases 9 April 2019
Robert Highstead's workday ended with a letter thrust inside his pocket. Before that, it was spent in a second-story parlor in Kensington, squinting into a camera at a corpse.
A post-mortem photographer unearths dark secrets of the past that may hold the key to his future, in this captivating debut novel in the gothic tradition of Wuthering Heights and The Thirteenth Tale.
All love stories are ghost stories in disguise.
When famed Byronesque poet Hugh de Bonne is discovered dead of a heart attack in his bath one morning, his cousin Robert Highstead, a historian turned post-mortem photographer, is charged with a simple task: transport Hugh's remains for burial in a chapel. This chapel, a stained glass folly set on the moors of Shropshire, was built by de Bonne sixteen years earlier to house the remains of his beloved wife and muse, Ada. Since then, the chapel has been locked and abandoned, a pilgrimage site for the rabid fans of de Bonne's last book, The Lost History of Dreams.
However, Ada's grief-stricken niece refuses to open the glass chapel for Robert unless he agrees to her bargain: before he can lay Hugh to rest, Robert must record Isabelle's story of Ada and Hugh's ill-fated marriage over the course of five nights.
As the mystery of Ada and Hugh's relationship unfolds, so does the secret behind Robert's own marriage—including that of his fragile wife, Sida, who has not been the same since the tragic accident three years ago, and the origins of his own morbid profession that has him seeing things he shouldn't—things from beyond the grave.
Kris Waldherr effortlessly spins a sweeping and atmospheric gothic mystery about love and loss that blurs the line between the past and the present, truth and fiction, and ultimately, life and death.
***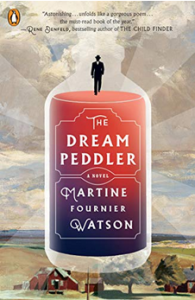 The Dream Peddler
by Martine Fournier Watson
336 pages / Releases 9 April 2019
The light of the gold harvest moon woke Benjamin Dawson from his dream.
A page-turning debut novel about a traveling salesman who arrives to sell dreams to a town rocked by a child's disappearance—both a thoughtful mediation on grief and a magical exploration of our innermost desires
The dream peddler came to town at the white end of winter, before the thaw . . .
Traveling salesmen like Robert Owens have passed through Evie Dawson's town before, but none of them offered anything like what he has to sell: dreams, made to order, with satisfaction guaranteed.
Soon after he arrives, the community is shocked by the disappearance of Evie's young son. The townspeople, shaken by the Dawson family's tragedy and captivated by Robert's subversive magic, begin to experiment with his dreams. And Evie, devastated by grief, turns to Robert for a comfort only he can sell her. But the dream peddler's wares awaken in his customers their most carefully buried desires, and despite all his good intentions, some of them will lead to disaster.
Gorgeously told through the eyes of Evie, Robert, and a broad cast of fully realized characters, The Dream Peddler is an imaginative, moving novel of overcoming loss and reckoning with the longings we keep secret.
***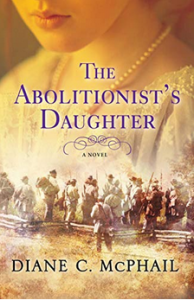 The Abolitionist's Daughter
by Diane Cox McPhail
304 pages / Releases 30 April 2019
Heat hung fierce for spring over the town of Greensboro, the late sunlight flickering in dusty rays.
In her sweeping debut, Diane C. McPhail offers a powerful, profoundly emotional novel that explores a little-known aspect of Civil War history—Southern Abolitionists—and the timeless struggle to do right even amidst bitter conflict.
On a Mississippi morning in 1859, Emily Matthews begs her father to save a slave, Nathan, about to be auctioned away from his family. Judge Matthews is an abolitionist who runs an illegal school for his slaves, hoping to eventually set them free. One, a woman named Ginny, has become Emily's companion and often her conscience—and understands all too well the hazards an educated slave must face. Yet even Ginny could not predict the tangled, tragic string of events set in motion as Nathan's family arrives at the Matthews farm.
A young doctor, Charles Slate, tends to injured Nathan and begins to court Emily, finally persuading her to become his wife. But their union is disrupted by a fatal clash and a lie that will tear two families apart. As Civil War erupts, Emily, Ginny, and Emily's stoic mother-in-law, Adeline, each face devastating losses. Emily—sheltered all her life—is especially unprepared for the hardships to come. Struggling to survive in this raw, shifting new world, Emily will discover untapped inner strength, an unlikely love, and the courage to confront deep, painful truths.
 
In the tradition of Cold Mountain, The Abolitionist's Daughter eschews stereotypes of the Civil War South, instead weaving an intricate and unforgettable story of survival, loyalty, hope, and redemption.
***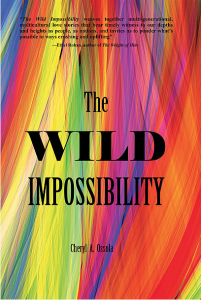 The Wild Impossibility
by Cheryl A Ossola
285 pages / Releases 9 May 2019
Kira gripped the wheel, focusing on the road ahead. Berkeley awoke in the cool grasp of water—fog unraveling in treetops and blossoming from the asphalt, rain plummeting earthward in ecstatic downpours and gray-blurring the creeping cars and huddled storefronts.
A neonatal ICU nurse, consumed with grief over the losses of both her mother and newborn daughter, begins to suffer from a series of disturbingly vivid visions. A teenage girl is swept up in a doomed love affair with a young man interned at Manzanar, one of America's notorious concentration camps for Japanese-Americans during World War II. Though decades—and worlds—apart, the lives of these two women are indelibly intertwined, and the actions of one will have profound and lasting implications on the other.
At once a powerful coming-of-age novel, a heartbreaking love story, and a harrowing tale of suspense, The Wild Impossibility masterfully illuminates the resilience of love in the face of tragedy, and the power of family to endure despite distance, time, and heartbreak.
***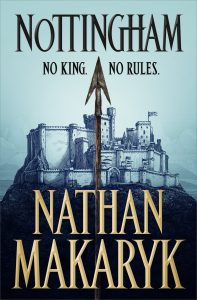 Nottingham
by Nathan Makaryk
496 pages / Releases 18 June 2019
This. This is a man to wear the title of King.
Both a gripping historical epic and fascinating deconstruction of the Robin Hood legend, Nathan Makaryk's Nottingham mixes history and myth into a complex study of power―one that twists and turns far beyond the traditional tale of Sherwood Forest's iconic thief.
No king. No rules.
England, 1191. King Richard is half a world away, fighting for God and his own ambition. Back home, his country languishes, bankrupt and on the verge of anarchy. People with power are running unchecked. People without are growing angry. And in Nottingham, one of the largest shires in England, the sheriff seems intent on doing nothing about it.
As the leaves turn gold in the Sherwood Forest, the lives of six people―Arable, a servant girl with a secret, Robin and William, soldiers running from their pasts, Marion, a noblewoman working for change, Guy of Gisbourne, Nottingham's beleaguered guard captain, and Elena Gamwell, a brash, ambitious thief―become intertwined.
And a strange story begins to spread . . .
***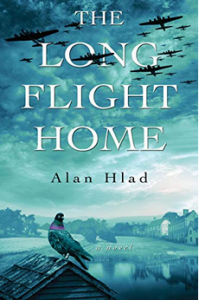 The Long Flight Home
by Alan Hlad
304 pages / Releases 25 June 2019
On the day of the atrocity, Susan Shepherd was working in a pigeon loft, sprinkling feed—a mixture of sorghum, wheat, and field peas—into a long metal tray. A few sleepy squabs lifted their heads from under their wings but made no effort to leave their nests. "You're going to help us save Britain," she whispered.
Inspired by fascinating, true, yet little-known events during World War II, The Long Flight Home is a testament to the power of courage in our darkest hours—a moving, masterfully written story of love and sacrifice.
It is September 1940—a year into the war—and as German bombs fall on Britain, fears grow of an impending invasion. Enemy fighter planes blacken the sky around the Epping Forest home of Susan Shepherd and her grandfather, Bertie. After losing her parents to influenza as a child, Susan found comfort in raising homing pigeons with Bertie. All her birds are extraordinary to Susan—loyal, intelligent, beautiful—but none more so than Duchess. Hatched from an egg that Susan incubated in a bowl under her grandfather's desk lamp, Duchess shares a special bond with Susan and an unusual curiosity about the human world.
Thousands of miles away in Buxton, Maine, a young crop-duster pilot named Ollie Evans has decided to travel to Britain to join the Royal Air Force. His quest brings him to Epping and to the National Pigeon Service, where Susan is involved in a new, covert assignment. Codenamed Source Columba, the mission aims to air-drop hundreds of homing pigeons in German-occupied France. Many will not survive. Those that do make the journey home to England can convey crucial information on German troop movements—and help reclaim the skies from the Luftwaffe.
The friendship between Ollie and Susan deepens as the mission date draws near. When Ollie's plane is downed behind enemy lines, both know how remote the chances of reunion must be. Yet Duchess's devotion and her singular sense of duty will become an unexpected lifeline, relaying messages between Susan and Ollie as war rages on—and proving, at last, that hope is never truly lost.
***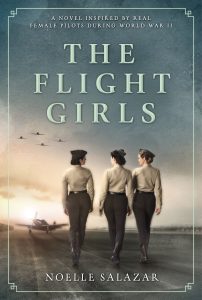 The Flight Girls
by Noelle Salazar
352 pages / Releases 2 July 2019
My father once said, when my mother was pregnant with me, it felt like I was fluttering inside. "Like a tiny bird, trapped in its egg, straining to be free." And as soon as I could walk I was running, arms outstretched like little wings.
Inspired by the real team of female pilots who trained World War II soldiers, The Flight Girls is a stunning debut novel about friendship and its power to make us soar
Audrey Coltrane has always wanted to fly. It's why she implored her father to teach her at the little airfield back home in Texas. It's why she signed up to train military pilots in Hawaii when the war in Europe began. And it's why she insists she is not interested in any dream-derailing romantic involvements, even with the disarming Lieutenant James Hart, who fast becomes a friend as dear as the women she flies with. Then one fateful day, she gets caught in the air over Pearl Harbor just as the bombs begin to fall, and suddenly, nowhere feels safe.
Following the attack, Audrey struggles to reconcile her devastating losses—colleagues, friends and the piece of her heart she left in the air. She seizes the opportunity to join the Women Airforce Service Pilots, hoping to make everything she's lost count for something.
The fast friendships she forms with her fellow WASP women reignites a spark of hope in the face of a war that moves closer to home every day. When James goes missing in action, those bonds help her summon the courage to cross the front lines and give her the faith that they will return stateside—together.
***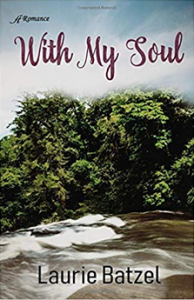 With My Soul
by Laurie Batzel
Releases 10 September 2019
August 1946. I stared over the bow of the ocean liner at the grey-green expanse widening between me and the European Coastline.
Betrayed by her husband, Willa Jane Wilson and her daughter are left penniless and alone in post-war Germany. She returns to her hometown in rural North Carolina and prays that a new beginning will soothe the anger still raging inside her heart. But no matter how many miles Willa Jane puts between her and her shame, the peace she seeks is drowned out by ignorance and abandonment. Her saving grace comes in the form of a new opportunity that she can't pass up. Tasked with caring for children at a local orphanage, she dedicates herself to transforming the financially-strapped institution into a real home filled with love and faith. But when her fundraising mission lands her in the middle of Raleigh's glittering social scene, she encounters PJ Townshend, a handsome young lawyer with a dedication to service that matches her own. There's only one problem: PJ is on track to change the country from its political epicenter—Washington D.C.—and the closer they grow to one another, the farther apart their worlds seem to be taking them.When a natural disaster of Biblical proportions threatens to part them for good, it also puts the orphanage and everything Willa Jane has worked for in peril. An offer for help arrives from the most unexpected source. Accepting it will require forgiveness of the past…but it might also reunite her with the person her heart desires most.
***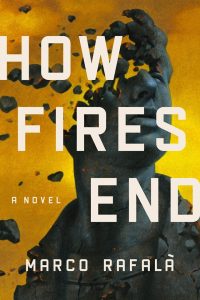 How Fires End
by Marco Rafalà
Releases 15 October 2019
"I had three brothers," she began, "but now—" Nella took a deep breath, held it in, let it out slow. "Now I am the last Vassallo. After me, there will be no more. But our families, yours and mine, they were there in the beginning with the statue."
A dark secret born out of World War II lies at the heart of a Sicilian American family in this emotional and sweeping saga of guilt, revenge, and, ultimately, redemption.
After soldiers have vacated the Sicilian hillside town of Melilli in the summer of 1943, the locals celebrate, giving thanks to their patron saint, Sebastian. Amid the revelry, all it takes is one fateful moment for the destiny of nine-year-old Salvatore Vassallo to change forever. When his twin brothers are killed playing with an unexploded mortar shell, Salvatore's faith is destroyed. As the family unravels, and fear ignites among their neighbors that the Vassallo name is cursed, one tragedy begets another.
Desperate to escape this haunting legacy, Salvatore accepts the help of an Italian soldier with fascist ties who ushers him and his sister, Nella, into a new beginning in America. In Middletown, Connecticut, in the immigrant neighborhood known as Little Melilli, these three struggle to build new lives for themselves. But a dangerous choice to keep their secrets hidden erupts in violence decades later. When Salvatore loses his inquisitive American-born son, David, they all learn too late the price sons pay for their fathers' wars. As the Vassallo name gives birth to this tragic death, Salvatore, Nella, and the Italian soldier must each grapple with their culpability and find their own paths to redemption.
Written with elegiac prose, How Fires End delves into the secret wars of men; the sins they cannot bury; and a life lived in fear of who will reveal them, who will survive them, and who will forgive them.
Eva was born in Jacksonville, Florida. She left that humidity pit at the age of three and spent the next twenty-one years in California, Idaho, Kentucky, and Washington before ending up in Oregon, where she now lives on a homestead in the western foothills with her husband and five children, two of whom are human.