"The War in Our Hearts": NEW COVER REVEAL TIME
22/10/2020
Do YOU love historical fiction? WORLD WAR ONE? CINNAMON ROLL SCOTSMEN?
More importantly, DO YOU LIKE MY NEW COVER?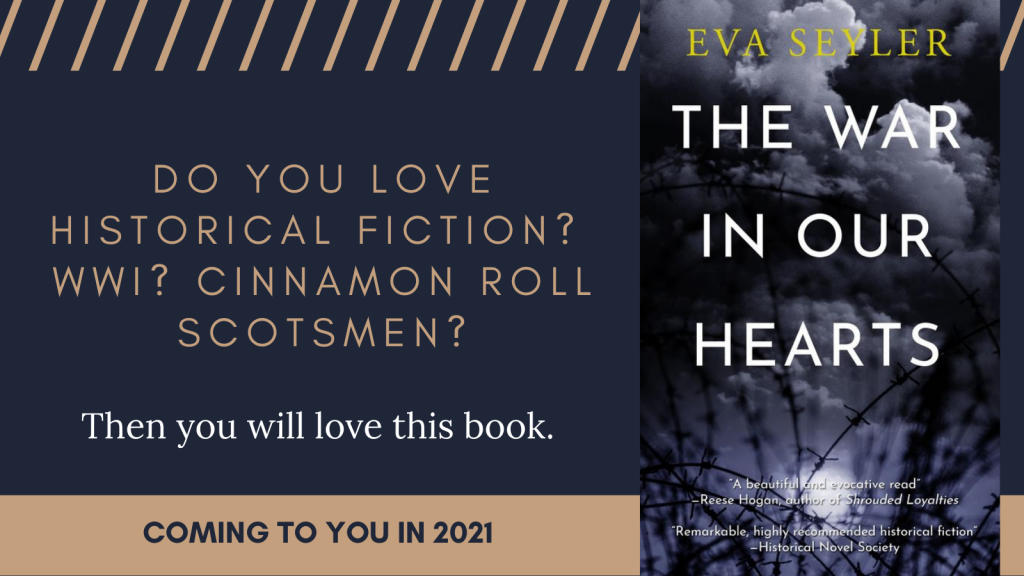 I am so excited to share this with the world; I've been sitting on it for what feels like forever (what even is time in 2020?) Anyway, I got the rights back for The War in Our Hearts a bit ago and immediately proceeded to design a new cover for the new version I'll be re-releasing on my own, early in 2021 (no for-sure date yet, but tentatively February).
Ways you can help with the re-release:
Thanks so much for all your support!
<3
-Eva
Eva was born in Jacksonville, Florida. She left that humidity pit at the age of three and spent the next twenty-one years in California, Idaho, Kentucky, and Washington before ending up in Oregon, where she now lives on a homestead in the western foothills with her husband and five children, two of whom are human.