Eva Reads About WWI, Installment #7
04/03/2019
Installment #1 * Installment #2 * Installment #3 * Installment #4 * Installment #5 * Installment #6
Note on my star rating system:
5 stars=Amazing, have read more than once or definitely will read again, highly recommend.
4 stars=Excellent, may not ever re-read but the quality was superb and highly recommend.
3 stars=Good, a solid read.
2 stars= Just okay, not that impressed, but also not horrible, and probably I will forget all about it soon.
1 star=The only reason I finished reading this was so I could rant/snark/complain about it 100% fairly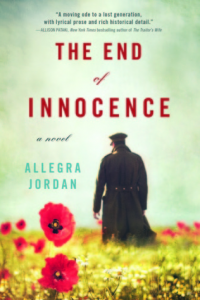 (Allegra Jordan) ★★★
I liked this book because it was an unusual premise: a German student at an American university having to leave his studies to go fight for Germany, and his girlfriend's fight to have him honoured after the war at said university. The last third or so I found lagged a bit IMO, and I don't know that I'll ever read it again, but I'm glad I read it. The cover is gorgeous.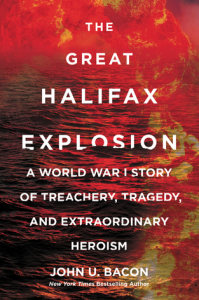 (John U Bacon) ★★★
I'd never heard of this explosion, and I greatly enjoy disaster stories (okay, maybe "enjoy" isn't an appropriate word, but you know what I mean). This was well-written and interesting.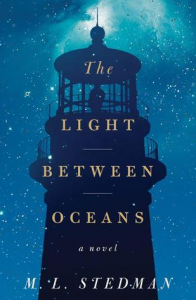 (M L Stedman) ★★★
Oh man, where to even begin with this. The cover was beautiful, and the writing was beautiful, but the story was so unrelentingly depressing. The narrator of the audiobook was soothing to listen to, though. The relevance of this book to WWI is a bit peripheral, but it is there in the beginning and affects who the main character is quite a bit. I found myself just frustrated at all the characters' choices, knowing that there simply couldn't be a truly happy ending to any of this. As with Letters from Skye, I'd give this author a chance with some other book. I just couldn't fall in love with this one.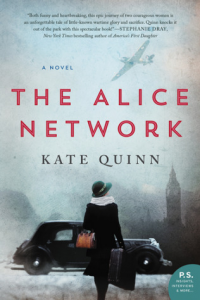 (Kate Quinn) ★★★★★
I. Loved. This. Book. The reader of the audio was fantastic (aside from my perhaps petty complaint that she didn't pronounce Evelyn the British way). Spies, Scotsmen, snogging, the things that make my heart flutter, this has it all. I love the author's attention to detail. The author's note wasn't included in the audio, unfortunately, but I was thrilled to get the print version and be able to read that and learn about all the history she drew from. KQ has another book that just released, The Huntress, and I can't wait to read that one.
Eva was born in Jacksonville, Florida. She left that humidity pit at the age of three and spent the next twenty-one years in California, Idaho, Kentucky, and Washington before ending up in Oregon, where she now lives on a homestead in the western foothills with her husband and five children, two of whom are human.